Photographer #2: Marie Taillefer
By admin admin on Thursday, June 23 2011, 18:17 - Photographers - Permalink
The photographer I wish to write about today is obviously very much inspired by my previous choice of photographer - Sarah Moon - but Marie Taillefer manages to remain very personal despite her references to Moon's work.
She obviously has a similar approach to the world of fashion photography, but she ventures further in the post-treatment of the image and the fragmentation of the composition.
I got to discover Marie Taillefer's work through a portrait she made for the singer/songwriter Hindi Zahra.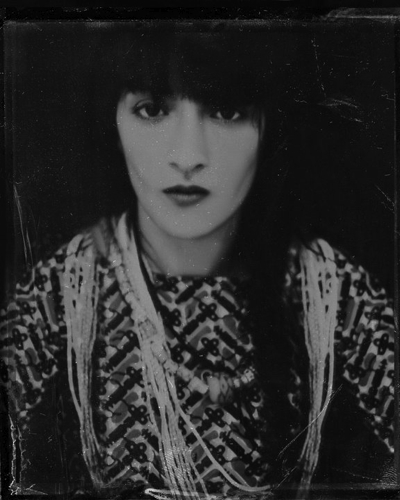 Finding it very special, I typed her name into Google and that was love at first sight.
Marie Taillefer has a sensual feel for colour and composition and a vibrant energy that explodes through the use of vivid colours and a very physical use of paint, cuts and collage techniques.
Her superb work is highly inspiring and moving and I urge you to visit the following works to get an idea of the magic she produces:
-Showcase on IQONS
-PDF from the Clairefontaine gallery